Chingford Smile: the place to find your dentist!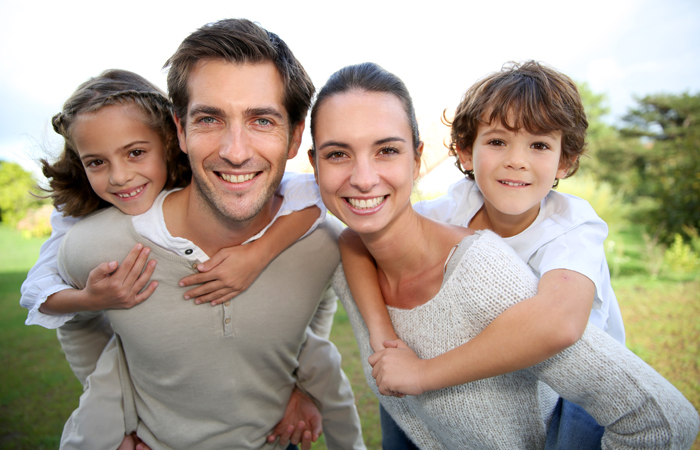 Finding the perfect dentist can often feel like an overwhelming task, especially when you're looking for more than just routine check-ups. If you're in search of a dentist in Chingford who can provide cosmetic or restorative treatments, it's essential to find one with the right skills and expertise. Chingford Smile is here to make your search a breeze by offering a wide range of dental services, including dental implants, and even facial aesthetics to enhance your overall appearance.
Dental implants: the restoration solution
At Chingford Smile, we understand that dental issues can be a significant source of concern. Whether you've lost a tooth due to injury, decay, or other dental issues, our restorative treatment of dental implants can help you regain your smile's full potential. Dental implants are metal screws that are fixed to your jawbone and become the stable posts that replacement teeth can be attached to. Dental implants therefore offer a lot of stability for replacement teeth, so they can act like natural teeth. They are also highly durable, ensuring that you can eat, speak, and smile with confidence. Our experienced team at Chingford Smile specialises in dental implant procedures, and we are committed to restoring your dental health and the aesthetic appeal of your smile. Whether you need a single tooth replacement or a full arch restoration, we have the expertise and advanced technology to provide you with the best possible results.
Convenience at your fingertips
We understand that your schedule is busy, which is why we offer convenient appointment times, including Saturdays. We believe that dental care should be accessible to everyone, and our flexible scheduling options are designed to accommodate your needs. Our dental team at Chingford Smile is dedicated to providing excellent care and ensuring your comfort throughout your visit. We take pride in creating a welcoming and friendly environment, where our patients can feel at ease during their dental procedures.
Get your superior smile here!
To determine if dental implants are the right solution for you, we encourage you to schedule an initial consultation at Chingford Smile with our dentist in Chingford. During this appointment, our skilled dentist in Chingford will assess your oral health and discuss your goals and concerns. We'll create a personalised treatment plan tailored to your specific needs, ensuring that you achieve the smile you've always desired. Our commitment to patient education means that you'll have all the information you need to make informed decisions about your dental health. We'll explain the entire dental implant process, from the initial consultation to the final restoration, so you'll feel confident every step of the way.
More than just dentistry
At our practice, we go beyond traditional dentistry by offering treatments for facial aesthetics. We understand that a beautiful smile is just one aspect of your overall appearance. Our experienced practitioners can provide treatments that enhance your facial features, giving you a refreshed and rejuvenated look. When choosing a dental practice, it's essential to consider not only the range of treatments, but also the location and approachability of the staff. Chingford Smile is conveniently located, making it easily accessible for residents in the area. Our friendly and compassionate team is always here to address your questions and concerns, ensuring that you have a positive experience from the moment you walk through our doors.
So, if you're looking for a dentist who offers a comprehensive range of treatments, convenient appointment times, and a friendly, approachable staff, look no further than us. Whether you're in need of dental implants or seeking facial aesthetics treatments, we're dedicated to helping you achieve your dental and aesthetic goals. Schedule your initial consultation today and take the first step towards a healthier, more confident smile at Chingford Smile.
---